Cheap Flights to Mauritius . . .
Is there such a thing as cheap flights to Mauritius?
Our paradise island is a renowned out of the ordinary travel spot and a leading Indian Ocean destination.
Nearly one million visitors travel to our small tropical country every year.

With no cheap charters flying to Mauritius Airport how can you find the lowest airfares to Mauritius?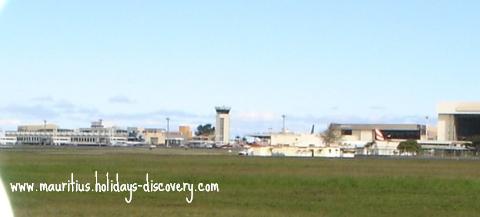 Airport of Mauritius - MRU

TripAdvisor offers an excellent platform for flight search and you can look for the best deals to your selected destination right below. Click on the flights tab, fill in the required details and with the click of a button you will be brought to TripAdvisor search result page.
Tip: choose direct flights or at the very best minimise your stopovers to save on your travel budget. Mauritius is in the middle of the ocean and this option would not only turn out to be economical but will save you precious time also.
Direct Flights from Europe
---
Travel from Moscow to Mauritius
Transaero Airlines - UN position flights from Moscow Domodedovo Airport (DME) during high demand seasons.
---
Flights via Dubai Airport's Hub
Emirates Airlines - EK
DEP: Dubai International Airport (DXB)
---
---
Regional Flights to Mauritius
From South Africa: South African Airways - SA
From Madagascar (Antananarivo Airport - TNR) and Seychelles Islands (Seychelles International Airport - SEZ):-
Air Madagascar - MD
Air Seychelles - HM
Air Austral - UU schedules daily flights from Saint-Denis Roland Garros (RUN) and Saint-Pierre Pierrefonds (ZSE).
---
Air Mauritius
From Sir Seewoosagur Ramgoolam International Airport - (MRU) , often abbreviated as SSR Int'l Airport, Air Mauritius - MK flies to Europe, Asia, Africa, and the nearby islands of Reunion and Rodrigues.
---
Flight Time To Mauritius
• From Europe: around 12h
• From Dubai, United Arab Emirates: 6h 30m
• From New Delhi, India: 7h 30m
• From Perth, Australia: 8h
• From Cape Town, South Africa: 5h 30m

(Flight time applicable to nonstop flights only)
Return from Flights to Mauritius to Travel to Mauritius
Return to Mauritius Holidays Discovery Home