Chennai Travel Guide: Some of the Best Places to Visit
Chennai was formerly known as Madras and is the Capital City of Tamil Nadu. 
Our Chennai travel guide aims at helping you discover some of its rich traditions, crafts, food and heritage. To the first-time visitor the Capital City may not seem welcoming. But Chennai is a buzzing business hub and a vibrant cultural center that has much more to offer to the informed visitor.
| Shopping | Eating in Chennai | Top places to visit | Prominent temples in Chennai | Amazing Chennai beaches | Best time to visit Chennai | Contact |
---
It is widely believed that Chennai is a shopper's glee where you can combine the traditional and the contemporary. Whether you are going for street shopping or visiting huge malls, there are many shops worth the visit. High quality silk saris and textiles have enhanced the reputation of former Madras as a shopping hub. Other products ranging from local handicrafts, beauty care, makeup and jewellery to eco-friendly articles will surely attract your attention.
(Non-contractual web photos)

Some shopping spots (a few quite unique to Chennai) worth the experience:-
Nalli - Amethyst - Naturally Auroville - Rangachari Cloth Store -  Spencer Plaza - Rehane (the flagship store of French-born, Chennai-based designer Rehane Yavar Dhala) -  Evoluzione (Stocks clothes by leading designers such as Abraham & Thakore, Anamika Khanna and Malini Ramani. There's also a separate section for accessories by Amrapali, Design Temple and Plan Clan; and home furnishings and lighting by international design houses such as Baleri Italian, Driade and Foscarini.) -  Phoenix Market City - Express Avenue Mall - T Nagar, Ranganathan Street.
For more information about the Chennai Travel Guide or booking, send us a private message on our Facebook page. Click here >> , or use the Contact Form.
Eating in Chennai
---
From traditional South Indian Food to dishes with a contemporary twist without forgetting vegetarian thalis, you can have the great taste of South India at reasonable prices.
South Indian Food is a mouth-watering treat rich in flavors and spices. Coconut milk, ginger, yogurt and lime juice are often added to dishes to create a sensational taste.
Vegetarian restaurants in Chennai: Royal Vega, Royal Indianaa, Kaidi Kitchen, Saravana Bhavan, Muruguan Idli Shop.
(Non-contractual web photos):-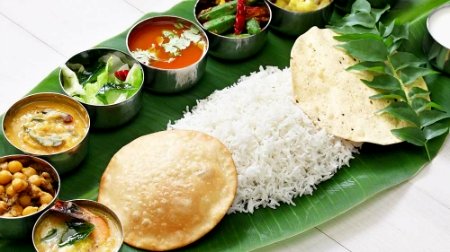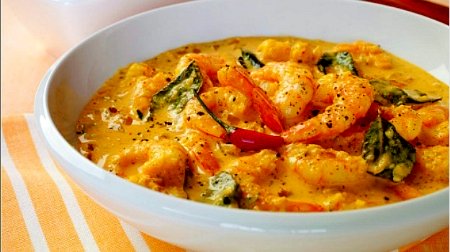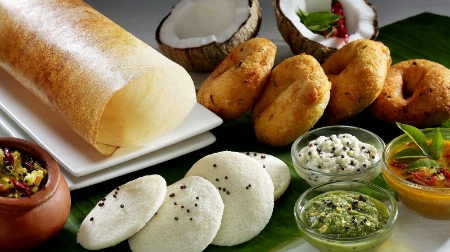 Chennai Travel Guide: Top Places to Visit
---
The Madras Crocodile Bank Trust is located 40 km south of Chennai and was set up to save three endangered species of crocodiles, namely the mugger crocodile, saltwater crocodile, and the gharial (a fish-eating specie). The reptile zoo and a herpetology research station is home to various species of crocodiles, turtles, snakes (including anacondas) and birds. There is also a shop at the zoo with a collection of books on reptiles and selling key chains, hats, caps and fridge magnet.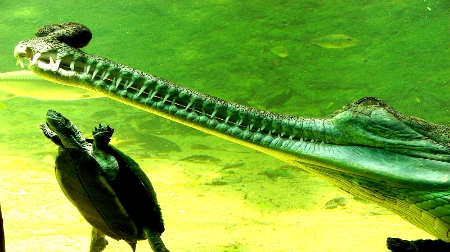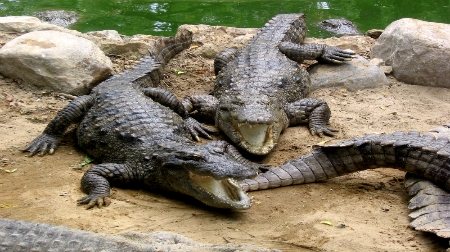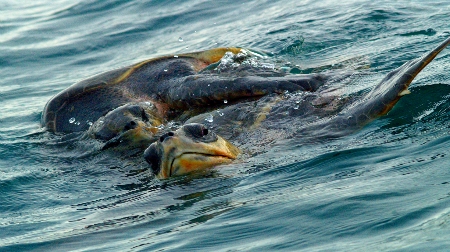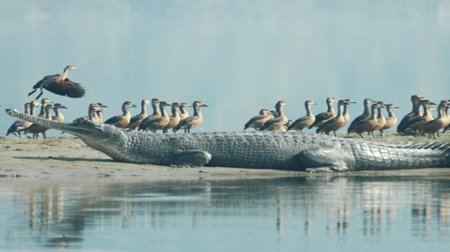 (Photos: Madras Crocodile Bank Trust)

The Government Museum has 6 independent buildings featuring 46 galleries. The museum houses an impressive collection of Pallava and Chola bronze sculptures dating back to the 10th and 13th centuries.
The archeology gallery displays Jain, Hindu, South and North Indian sculptures. There are also sections about the Indus Valley Civilization, zoology, botany, geology, anthropology, and chemical conservation.
One section houses art galleries, both national and contemporary.
The Dakshina Chitra Cultural Museum exhibits arts and crafts from Tamil Nadu, Kerala, Andhra Pradesh, and Karnataka. 
It has a collection of 18 authentic historical houses; each house featuring contextual exhibitions. Facilities at the compound include a restaurant offering thali- meals, dosas and tasty pooris; a craft shop, library and a conservation lab.
Vivekananda House had been built in beautiful Victorian architecture and it is believed that Swami Vivekananda used to stay here. The House is maintained by Sri Ramakrishna Math and is an important pilgrimage and shrine amongst the followers of Swami Vivekananda.
Prominent Temples in Chennai
---
Parthsarthyswamy Temple is dedicated to Lord Krishna and is believed to be one of the oldest shrines in Chennai. In Sanskrit the word 'Parthasarathy' means the charioteer of Arjuna, which actually refers to Lord Krishna who was the charioteer to Arjuna as narrated in the Hindu epic Mahabharata.
Situated in Triplicane the shrine was initially built by king Narasimhavarman I of the Pallava dynasty during the 8th century. It was later expanded by Cholas and Vijayanagar rulers.
The temple features five incarnations of Lord Vishnu - Rama, Krishna, Narasimha, Ranganatha and Varadaraja and has numerous Tamil and Telegu inscription dating back to the reign of king Dantivarman who was a fervent devotee of Lord Vishnu.
Ashtalakshmi Temple is located on the shore of Elliot beach and is dedicated to Goddess Lakshmi and her eight forms which can be seen inside the temple. Ashtalakshmi is considered to bestow wealth, success, knowledge prosperity, courage and food to her devotees. The temple was designed and constructed in the shape of 'Om', which is the first Vedic mantra.

Kapaleeshwarar Temple: dedicated to Lord Shiva and is one of the most revered and impressive religious places in the City of Chennai. The temple is believed to have been constructed by Vijayanagar rulers in the 16th century after the Portuguese destroyed the original one. The architecture is of Dravidian style and features several shrines and halls.
Vadapalani Andavar Temple: Initially the temple was a thatched shed constructed around 1890 by Annaswami Nayakar for his personal worship of Lord Muruga. According to anecdotal evidence, during this time he developed mystical powers which enabled him to predict the future and healed many people. Whatever he said in his trance was found true. His utterance went by the name of 'arulvakku' ('God blessed statements'). Every year it is estimated that more than 7000 marriages are celebrated here.
Rajah Annamalaipuram Ayyappan Koil, dedicated to Lord Ayyappa, is also known as Ayyappan Temple. The temple was built by a renowned businessman and is an exact replica of the temple which goes by the same name and located at Sabarimala in Kerala. Built in Kerala style architecture, the temple has shrines of Nagaraja, Kannimoola Maha Ganapathi and Maligai Purathu Amman.
Amazing Chennai Beaches
---
Marina Beach, Tamil Nadu, India. Photo: Anupam Mukherjee
Elliot's Beach, most commonly known as "Besant Nagar Beach" or "Bessie", is located 60 km form Chennai in Besant Nagar. It is a very popular but often crowded beach.The Velankanni Church and the Ashtalakshmi Temple with its modern style architecture are nearby. All along the fine beach there are restaurants offering scrumptious delicacies.
Marina Beach is not only a major tourist attraction of the City of Chennai but also a crowd puller. It is estimated that the natural urban sandy beach along the Coromandel coast attracts more than 10,000 visitors each day; making it one of the most crowded beaches of India. It stretches more than 6 km from the north to the southern tip and its average width is 300 meters.
Undercurrent is very turbulent with strong waves along the coast on the Bay of Bengal. Bathing and swimming is legally prohibited at Marina Beach.
The beach is a very popular spot for its shops and food stalls selling fish, boiled peanuts and other local savories, snacks and pachadis.
Sports practices are common on the beach and it is an amazing hangout for people of all ages.
Best Time to Visit Chennai – Weather in Chennai
---
Summer season: from March to May (the hottest month). Average day temperature is around 34 degrees Celsius.
Winter season, beginning in December and lasting through February is the best season to visit Chennai. The weather is pleasant with a mild average minimum temperature closing to 21 degrees Celsius.
The monsoon period from June to September could be a second best alternative time to visit the city. Temperatures during these months are at comfortable levels. Expect heavy rainfalls and strong winds though.
Best time to visit: November to February.
Wednesday, 02 November 2016
For more information about the Chennai Travel Guide or booking, send us a private message on our Facebook page. Click here >> , or use the Contact Form.

You may also like. . . . 
---
---
Stay Connected and Receive Free Updates
Subscribe to our newsletter and receive free updates on news, stories and travel offers. Don't worry - your e-mail address is totally secure.

---
Follow Us On Facebook. . .

. . . and stay connected with news, stories, comments and targeted offers.

Mauritius Holidays Discovery >> Turquoise and Blue Travel Packages >> Chennai Travel Guide