Saint Pierre: Creole in Culture - Frenchie in Lifestyle
Saint Pierre is a beautiful place under the sun and the blue sky.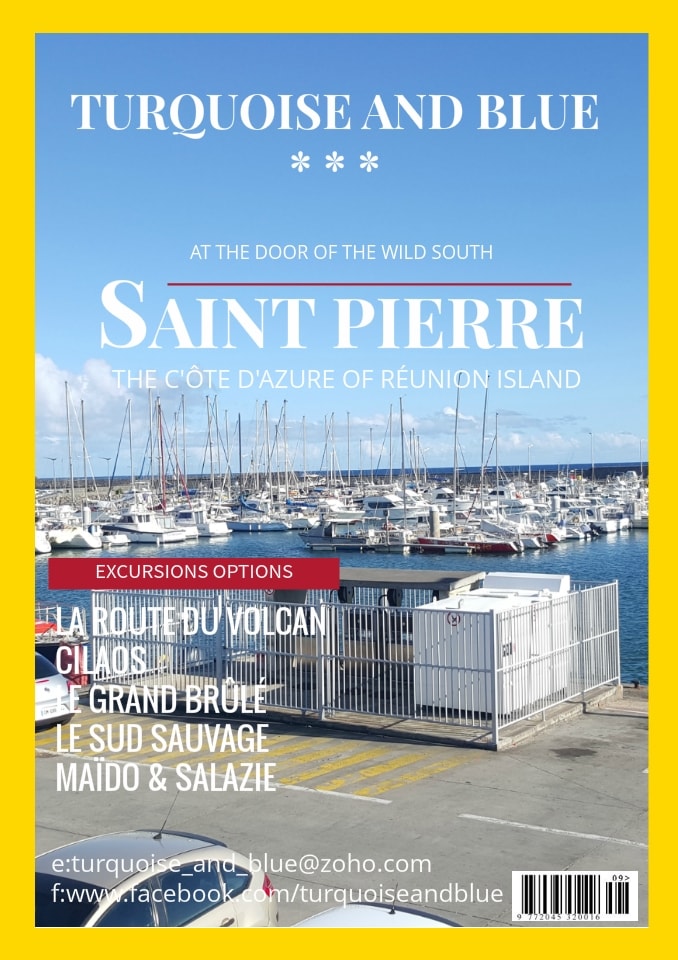 It is oft referred to as the Saint Tropez of Réunion Island by many. 

Hhhmm.  .   .  .  .  admittedly that's quite a bit of the soothing islander feeling I also get when my rational sobriety pictures a soupçon of the French Riviera blended with a very palpable tropical touch.
Lapped by the waves of the shimmering azure sea and swept by a gentle sea breeze, the seaside with its marina and beach snack shops is a very lively place to be.
Chic boutiques along Rue des Bons Enfants, restaurants offering mouthwatering Creole, Mediterranean, Indian, Asian and fusion dishes, street cafés and  bistros all around make Saint Pierre a very delightful city.
If you love after dark chill-out and want to enjoy nightlife, colorful Saint Pierre, the "Capital of South Réunion," is indeed the place to go. The vibrant waterfront offers an ideal setting to get you mellow.

"Why do you go away? So that you can come back.
So that you can see the place you came from with new eyes and extra colors.
And the people there see you differently, too. Coming back to where you started is not the same as never leaving." - Terry Pratchett, A Hat Full of Sky
||Réunion Island excursions >> Piton de la Fournaise volcano | Cilaos | Wild South | Maïdo and Salazie.||

---
For more information on Saint Pierre travel plan or booking, inbox us a private message on our Facebook page. Click here >>, or use the Contact Form. 

Stay Connected and Receive Free Updates
Subscribe to our newsletter and receive free updates on news, stories and travel offers. Don't worry - your e-mail address is totally secure.

---
Brasseries, little bars, pizzerias and night clubs, are opened till late.
The city center is very laid back during the day.
The setting sun, however, brings along the tempo of a more lively atmosphere; and your hotel room is the least place you'll want to stay in :-).
The cheerful mien and happy demeanour of locals and mingling tourists, samoussas and wantan snacks, chops, sandwiches, fine foods, tequila-beer and fruit juice. .. . all are there to lift your high spirits.

If you are more of romantic type you may saunter on the wharf or wander along the beach promenade and be lulled by the waves and cool ocean breeze.
The joie de vivre and courteousness of the "Saint Pierrois" is striking. The city breathes a rich Creole culture mixed with a modern Frenchie lifestyle.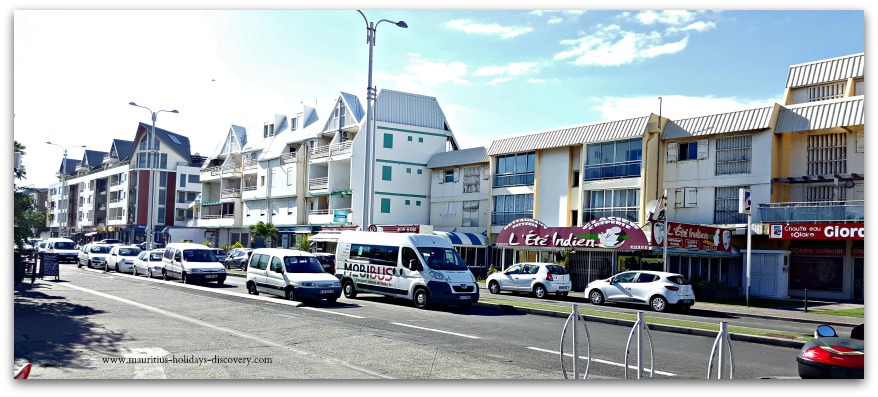 Saint Pierre, Réunion Island. Photo: Manish Runjeet
The Wild South and Attractions
Saint Pierre City is at the door of the wild south and even a great place to start your excursions. If you like nature you may try to visit Piton de la Fournaise volcano, Maïdo and Salazie or Cilaos.
The mountain peaks, circuses, pitons and ramparts are amazingly beautiful.
The City has various monuments and historical places you can visit. The best known spots are: Le Domaine du Café Grillé, La Saga du Rhum, Le Lavoir of Casabona, the covered market, the Barquissau Raphael Library, the Exotica Park and the Pierrefonds sugar factory.
The Saturday market is a very animated place. Here you can taste local specialties like bonbons piments or grillade, buy a variety of rhum, top quality vanilla or bunches of colorful blooms.
Two seasons dominate the South of Réunion: The austral winter from May to November. Summer is from December to April.
Average low temparture: 18 degrees Centrigrade; high - 27 degrees Centigrade.
Pierrefonds Airport is 20 minutes' drive by car from the city center and public transport is well organized. Coaches leave the station at fixed intervals for destinations all around the island.

The "Capital of South Réunion" by night
Follow Us On Facebook. . .

. . . and stay connected with news, stories, comments and targeted offers.

Narain KOORARAM,  9th February 2016
Mauritius Holidays Discovery >> Turquoise and Blue Travel Packages >> Saint Pierre