Splendid Mon Choisy 
Beach
Mon Choisy has retained pretty much of its natural beauty as I have known it in my childhood.

No dramatic changes have occurred here. The sporting and weekend picnic party moods are still as green as the grass of the football pitch.

Youngsters playing informal beach soccer
At times I like going there early in the morning and walk the soft powdery white coral sand. The glassy surface of the sky-blue sea is impressive and pleasantly contrasts with the long green Filaos forest belt.
If ever the crystal-clear water tempts you, be prepared to enjoy the tingle of a rejuvenating plunge in the cold water.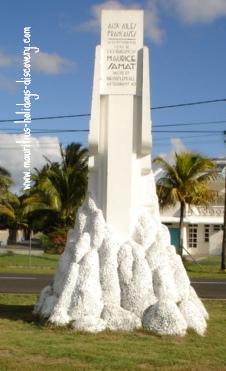 The curved beach stretches more than 2 kilometres from Trou Aux Biches in the south to Pointe Aux Canonniers (Gunners' Point) on the other tip of the coastline.

In 1933 a major event in the aeronautical history of Mauritius took place here.
Maurice Samat and Paul Louis Lemerle undertook the first flight to Mauritius from Reunion Island in a Potez 43 named Monique and landed near the beach.

A memorial marker has been erected at the outer edge of the actual soccer playground, which served as an airstrip at that time, to honour the "French Wings."

The event was also immortalised by a superb snapshot. The framed photo is now proudly displayed at the Mauritius Photography Museum. 

The dazzling beauty of this beach blends smoothly with sweet memories.

Just add a cozy finishing stroke to the vibes and the upshot is.........
---
A splendid beach with unforgettable moments.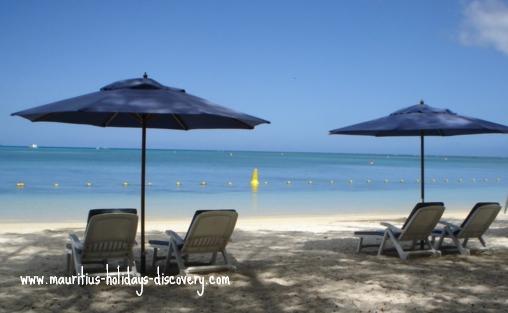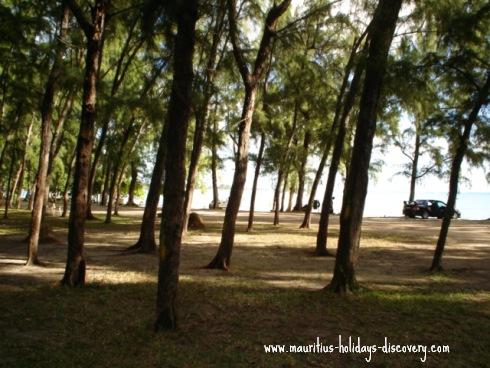 You May Also Like. . . 
Follow Us On Facebook. . .

. . . and stay connected with news, stories, comments and targeted offers.

Mauritius Holidays Discovery >> Beaches in Mauritius >> Mon Choisy